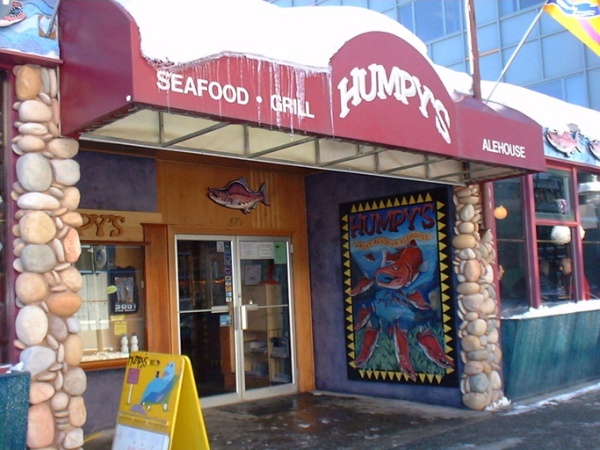 Humpy's Great Alaskan Alehouse
610 W. 6th Avenue
Anchorage Alaska 99510
276-2337
What are you looking for when you taste a craft-brewed beer? Appreciating beer, oddly enough, can involve more than just your sense of taste. You'll find that all five of the senses—sight, hearing, smell, taste, and touch—will help you evaluate and enjoy beer.
At Humpy's you'll need all five senses to enjoy your beer.
You'll need a few nights as well.
For one of the best selections of Alaskan and Pacific Northwest beers check out Humpy's.
Humpy's also has an alehouse in Kona, Hawaii...but you probably won't be going there on this trip.