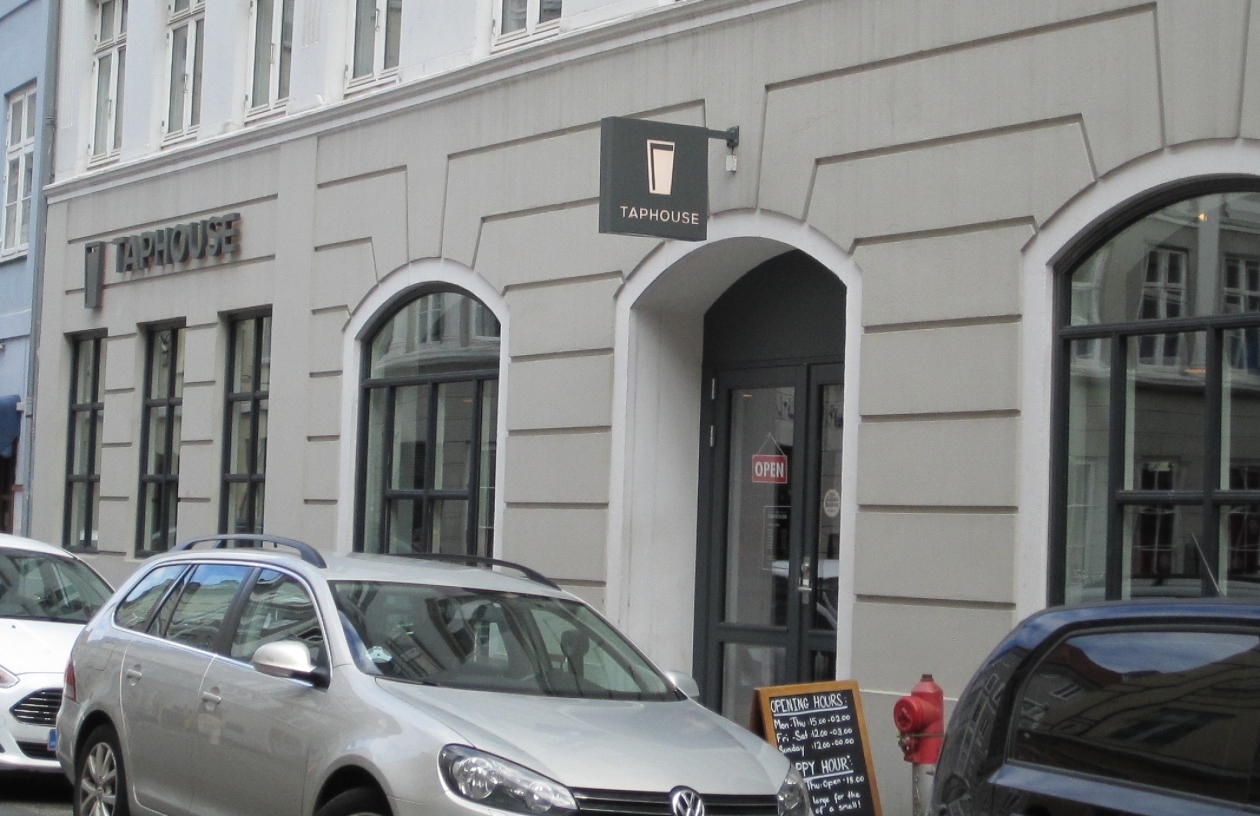 Taphouse
Lavendelstræde 15
1462 København K
+45 8887 6543

Taphouse is a beer bar just off the busy tourist area of downtown Copenhagen.
They have 61 taps of craft beer; 6 from America, and the rest from nearby Europe.
They claim to have Europe's largest selection of craft beer.
It would not be out of the question for you to find some American microbrews such as, Sierra Nevada, Sixpoint, Founders, or Flying Dog,
Their claim to fame is that some of the beer on the menu is color coded - "pay for a small one, get a big one" - for Happy Hour.
It's not a big place, maybe seats for 25, with room for at least that many to stand around.