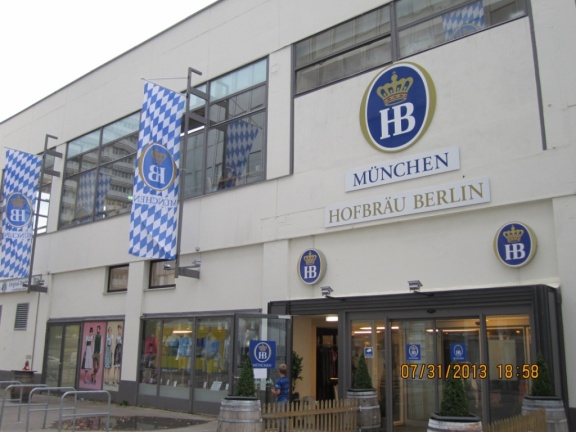 Hofbräuhaus München-Berlin
Karl-Liebknecht-Straße 30
10178 Berlin
T: +49 (0)30 679 66 55 20
New in town, the Hofbräuhaus is part of the world wide chain of beer bars with the same name.
Now Berlin can count themselves on par, beerwise, with Pittsburgh...they have a Hofbräuhaus !
This location is huge, taking up the entire ground floor of an office building in the buisiness area of Berlin.
Seating several thousand indoors, and with a large patio area, this restaurant is Bavarian themed in every way - decor, dress, and food.
With the beer served in the 1-Liter Masskrug, and the staff garbed in Dirndl and Lederhosen, one could believe they were in München rather than Berlin.
Tied to the Hofbräu brewery, they have all of the Hofbräu products, either on draft or bottled.
It's a little pricey but crowded none the less.