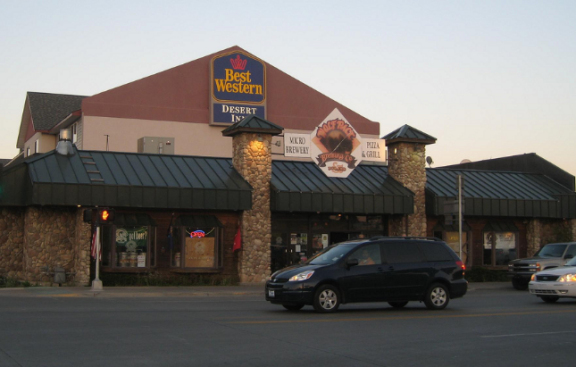 Wolf Pack Brewing Co.
111 Canyon Street
P.0. Box 1730
West Yellowstone, Montana 59758 Phone:
(406)-646-PACK
Unfortunately, Wolf Pack is out of existance.
Try the Buffalo Bar & Casino
West Yellowstone is just outside the west entrance of the Park...a great place to visit if you're close. It's a tourist town with a charming tackiness and a lot of good beers. Wolf Pack used to be their brew pub, "dedicated to producing authentic style German lagers & ales of superb quality and character." For some reason, they can't serve beer after 8 pm. Yow! While you're in town, check out Bullwinkle's and Bear Tooth Barbecue. West Yellowstone offers a lot of good local beers in a small, scenic area.

Wait! I have just been handed an update. As of 2010, Wolf Pack no longer makes their own beers. They do have about 20 taps featuring regional beers.