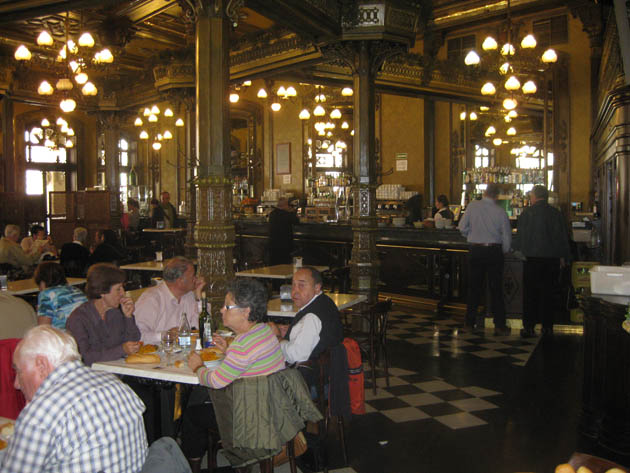 Café Iruna
Plaza del Castillo, 44
31001 Pamplona (Navarra), Spain
telephone 948 224 293
www.cafeiruna.com
If you're in Pamplona and not too busy running with or from the bulls, drop in to Café Iruna, Hemingway's local watering hole and one of his inspirations for The Sun Also Rises .
The main bar and restaurant are said to look exactly as they did in Papa's day, but the real attraction is the smaller bar where he held court.
Today a Hemingway statue at the entry to the bar marks his spot for tourists (from outside enter through the far right door).
On our visit we had a San Miguel (only beer available) and got free pinchos (think egg salad on a small slice of bread) for about three euros. A real bargain.
OK, so its not even a good beer place, but it is a great place to have a beer.