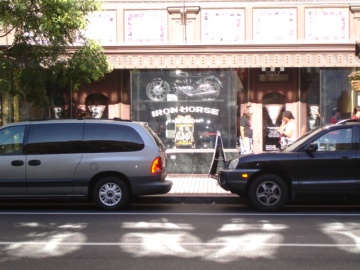 Iron Horse Taproom
507 7th Street NW
Washington, DC 20004
202-347-7665
The Iron Horse Taproom stands in the beer-friendly Chinatown neighborhood, just south of the Verizon Center. It resembles a college bar in an upscale part of town, and it was crowded with young professionals.
The motorcycle theme seems a little incongruous, but who are we to judge?
If you're here for the beer, and what Questor isn't, Iron Horse has 20 drafts, with only a few macros.
Delerium, Ommegang, Allegash, & Starr Hill were among those craft beers represented.
If it suits you here...stay. If not, the District Chop House brew pub is next door, and Gordon Biersch and RFD are a few blocks away.