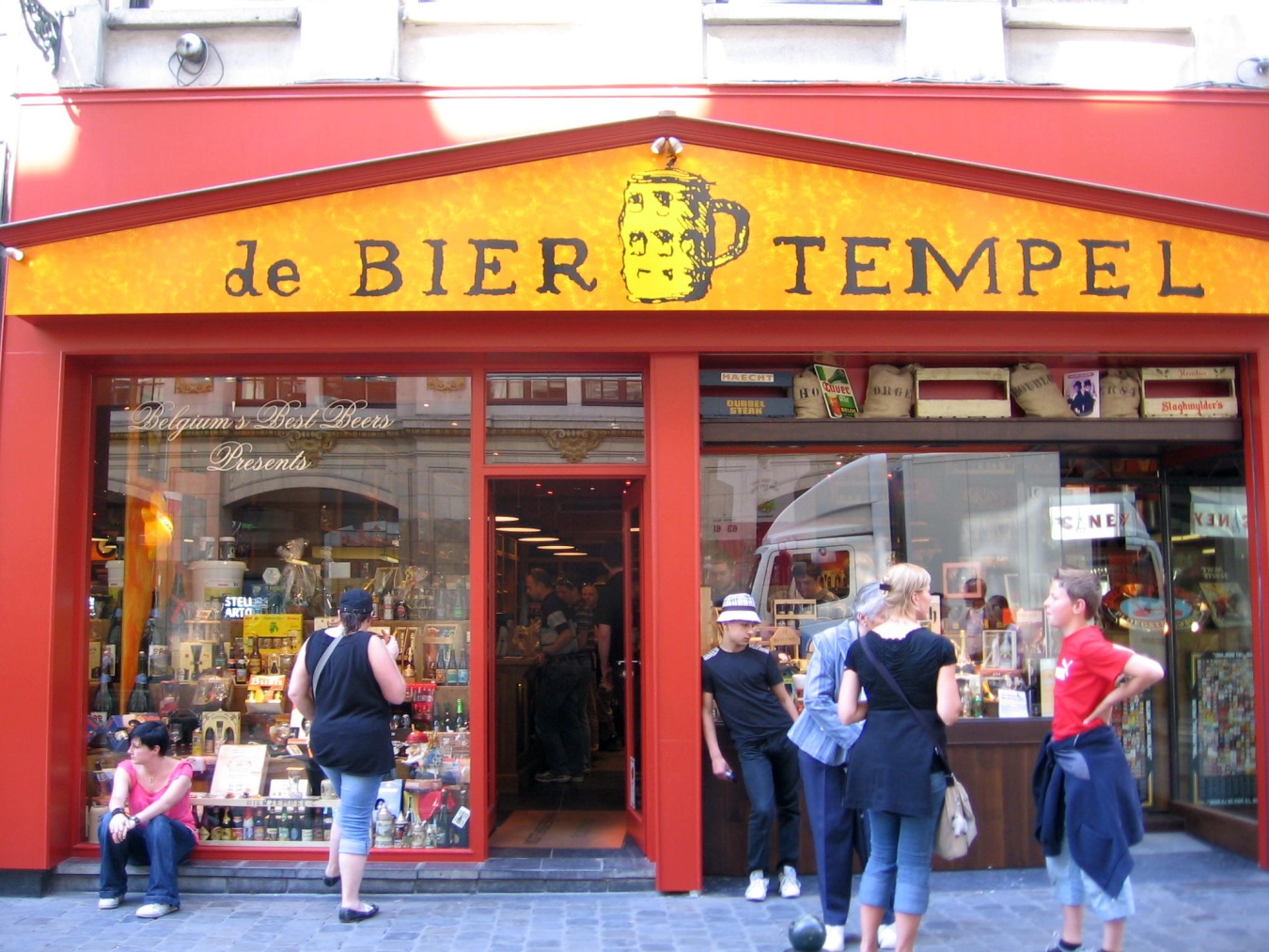 de Bier Tempel
Grasmarkt 56b
1000 Brussels
telephone: 02-502.19.06

De Bier Tempel is a beer store with somewhere between 300 and 400 different bottled Belgian beers on the shelves, along with an almost equal number of different glasses.
There's also an array of beer paraphernalia: posters, books, t-shirts, and more.
Sorry, but the sales guy said they will not ship to the United States - "too many problems".
So buy some outrageous Belgian quad and drink it back at the hotel.