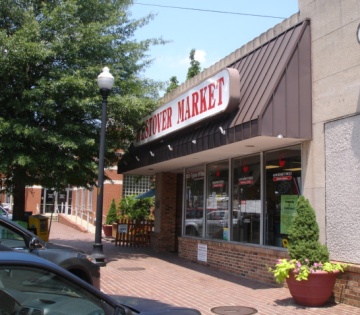 Westover Market
5863 N. Washington Blvd.
Arlington, VA 22205
703-536-5040
Located in the Westover section of bustling Arlington County, Westover Market is just what a neighborhood needs. There is free parking out front, fresh produce, a butcher shop, and deli. Oh yes...beer. Lots of it. The claim to have a great Wall of Beer, but it actually appeared to be 2 1/2 walls! They feature six-packs, singles, bombers, and also offer kegs. Most of the selections are American microbrews, but they also have imports. All-in-all they sell about 1.000 different kinds of beer. They were just putting the finishing touches on their outdoor beer garden, which should be opening July, 2011.
Westover should be able to fulfill all your beer needs, but just in case the beer garden isn't open at the time of your visit, you may stroll across the street to the Lost Dog Cafe.